Dear Wheatley Wildcats and Other Interested Persons,
Welcome to The Wheatley School Alumni Association Newsletter # 115.
According to Substack, in the first 25 hours after publication Newsletter # 114 was viewed 2,531 times and was "liked" 14 times. In all, 4,649 email addresses received it.
All underlined text is a link-to-a-link. Left-clicking anywhere on underlined text, and then left-clicking on the link that pops up, will get you to your on-line destination.
The Usual Words of Wisdom
Thanks to our fabulous Webmaster, Keith Aufhauser (Class of 1963), you can regale yourself with the first 114 Newsletters (and much other Wheatley data and arcana) at
Wheatley School Alumni Association Website
Also, thanks to Keith is our search engine, prominently displayed on our home page: type in a word or phrase and, wow!, you'll find every place it exists in all previous Newsletters and other on-site material. I use it all the time; it works!
I edit all submissions, even material in quotes, for clarity and concision, without any indication thereof. I do not vouch for the accuracy of what people tell me.
We welcome any and all text and photos relevant to The Wheatley School, 11 Bacon Road, Old Westbury, NY 11568, and the people who administered, taught and/or studied there. Art Engoron, Class of 1967
'Hood History - Walter Gropius + The Levitt Brothers
Writes Dan Wolf (1971) - "Further to Bette Spiro Neuman's note about Kentuck Knob, another great example of a house that must have inspired The Levitt Brothers is The Walter Gropius House in Lincoln, MA. Anyone who grew up in The Country Club area will immediately feel at home visiting there. Gropius was one of the founders of the Bauhaus movement. Hitler considered Bauhaus undesirable, and in 1934 Gropius secretly left Germany, emigrated to England, and eventually to the United States, where he become Chairman of the Harvard Architecture Department"
'Hood History - Who was I. U. Willets?
Writes Susan Shapiro (1969) - "Who was I. U. Willets, after whom the street and school were named? Interestingly, I went to elementary school at the Alice P. Willets School in Syosset. Does anyone know if Alice P. and I.U. were related? Would have been funny if my parents had moved to Roslyn Heights while I was still attending elementary school and I had attended another "Willets" school! Any Long Island historians care to enlighten me?
Reports Webmaster Keith Aufhauser (1963) – " Per the Queens Gazette of August 19, 2018 : I. U. Willets was Isaac Underhill Willets, December 7, 1819 – October 10, 1899. His ancestors were Welsh; he was a Quaker. His old Farmhouse is now The Buckley Day Camp."
'Hood History - Who was Bacon?
Webmaster Keith Aufhauser (1963) has reviewed some Nassau County Clerk records and newspaper clippings from the 1950's and submitted "A Small Contribution to the History of 'The Wheatley School.'" He found that the Bacon and the Whitney names had a lot to do with the school. I have omitted from this version screen shots of the Property Cards with which Keith began his search (the web version of # 115 will show them for the benefit of real-estate professionals from whom he requests enlightening commentary). He also provided newspaper accounts about Robert Bacon Whitney (a wedding announcement and an obituary) and a painted portrait of Martha Beatrix Bacon, which are pasted below. - Art
Writes Keith Aufhauser - "Your webmaster's ('63) curiosity about the naming of the school was stimulated by the remark by Bill Rutenberg in Issue # 113 that the name 'Wheatley' resulted from a variation of 'Whitney.' Your webmaster knew that much of Old Westbury was associated with the Whitneys, but wondered if there were any direct connection to the school.
An on-line search of the Nassau County Clerk's Property Cards found that the Union Free School District # 2 was the Grantee of various property lots
Adelaide W. Whitney was the wife of Robert Bacon Whitney; Martha Beatrix Whitney was his mother. (Her father, Robert Bacon, had briefly been Secretary of State under Theodore Roosevelt). RB Whitney died in 1952, at the age of 36, while walking from the family home on Bacon Road to retrieve a car he had left at the East Williston train station. He was killed at 10 pm as he walked by the Wheatley Hills Golf Club on East Williston Avenue. The driver of the fatal car, the proprietor of a gas station in Glen Cove returning home from work, told police he could not see the pedestrian in the darkness.
On 4/29/1954, 16 months after his death, the IRS removed liens on Robert B. Whitney's Estate. The day after that, 4/30/1952, the two Whitney women's properties were transferred to the School District. Your webmaster does not know whether the property was gifted or sold. Given the high estate tax rates at that time, he guesses that the land may have been gifted. Is it possible that the gift came with a suggestion that the school be named 'Wheatley' as a kind of indirect memorial to their husband and son?
The connections of Wheatley to the names of Bacon and Whitney were new to your webmaster and may be interesting to the readers of this Newsletter.
Portrait of Martha Beatrix Bacon
Writes Art Engoron (1967) - "The obituary has one absolute mistake and one ambiguity. Robert Bacon Whitney was clearly walking west on East Williston, not "Hillside," Avenue (of which it is an extension) when he was struck by a car that had turned westbound off of Glen Cove Road.
The ambiguity is what is meant by "walking…..opposite." I would say he was walking "in front of" the Wheatley Hills Golf Club. To me "opposite" implies across the street (i.e., on the south side of the street), which, if he had been, he would not have been struck by a car heading west on the north side of the street.
I still adamantly reject the "'Whitney' became 'Wheatley'" theory. Thus, I think "Whitney families" would be more accurate than "Whitney names" in our Webmaster's text."
Faculty
Writes Jon Bagdon (1962) - "To all those who remember Ms. Meisel with fondness: Peg and I have remained friendly since I graduated. I still visit her and her new partner, Scott, in N.J. They recently left the apartment where they lived and moved back to a previous apt. bldg. so that she could CONTINUE to teach!!! She is in fairly good health, and as active as her body allows her to be. We traveled to New Guinea, France, and Italy together. I think that we also went to Chile and Easter Island, but, amazingly, I'm not sure. I called her to read all the wonderful testimonies that others have written about her. She was not in, so I left a message and expect to hear from her soon. I'm happy to answer any questions about her to the best of my ability. Best to you all."
Writes Steven Morris (1964) - "Hi Art- Recently I came across a question on Facebook: 'Best teacher you'll never forget'? I actually mentioned 3 names: L. J. Olivia (history professor at NYU and later president of NYU), John Wilkes, chairman of the NYU history department, and Sheldon Maskin, guidance counselor at Wheatley and Junior Varsity basketball coach.

I admit to being remiss about naming another outstanding teacher at Wheatley: math teacher Joe McCormack, who always teased me about my Regents results—'Hey Morris, only 96 this year? What's wrong with you?' He was great! (and there were many other great teachers).

But I have especially fond memories of Mr. Maskin. I went out for JV basketball and I was "adequately good" enough (euphemism) to make it to the last cut from the team. Then 🪓. But Mr. Maskin rethought his move and came to me and said that I could join the team as a full member, but that there were no uniforms left.

Didn't matter to me. I have a strong hunch that he knew how much his act of kindness meant to me. I even played for a few minutes. 😀

But more importantly, he was a hell of a guidance counselor, listening to my thoughts and observations in a way that made me feel totally accepted. He was a rare human being—and I've never forgotten him. "
Writes Ellen Solow Holzman (1964 and Faculty) - "Dear Art, As Isabel Auerbach was mentioned a couple of times in the Newsletter, I thought people might like to hear an update on her later career. I had her as an English teacher when I was in tenth grade, when she team-taught with Janice Kennedy. Then, when I joined the Wheatley faculty in 1989, I discovered that she was still very much around, though now as a substitute teacher. Everyone in the English department called her first when we needed a substitute (though Ron Metzger was also much in demand), because we knew she would follow our lesson plans. The students loved her. Also, she was particularly beloved by Nancy Dillon, who mostly taught eighth graders, and dubbed Isabel 'the Queen of Sheba.'
Eighth graders are notoriously difficult to control, but Isabel had no problems. I was the curriculum assistant (the aide to the curriculum associate) and my duties included helping out with substitutes—calling them, making sure they were able to get into the classrooms, etc. One time in particular I had to bring her something—perhaps an attendance list—about ten minutes into first period. I walked into the classroom and the students were all sitting quietly in their seats. Isabel was leaning over and talking softly to them, and they looked rapt. She was in her 80s at the time. She continued to sub until just a few years before her death. She was great fun as a colleague, with a wicked sense of humor and a great love of literature and children."
Writes Mary Vachris (1972) - "I agree with my classmate Rich Weissman. Mrs. Hennelly was a wonderful English teacher. I enjoyed her classes and remember her fondly."
The North Side School - Faculty Retiree
Writes Jeanne Bouza Rose - "Hello... I taught at the North Side School starting in 1986, the year Principal Clint Ingraham hired me. I was the Enrichment Teacher for first and second grades and retired in 2010. I am having an exhibition of artwork created in plein aire style at the world-renowned Ness of Brodgar archaeological site in Orkney, Scotland, where I have been living pretty steadily since then.
The Ness of Brodgar dig is closing at the end of Summer 2024, so there is only this year and next to be able to view it and for me to paint it. For 20 years the finds here have been changing the understanding of the history of the Neolithic world. News of this has traveled worldwide.
The imminent closure increases the significance of my OVER THE EDGE: Brush and Paint Beside Trowel and Stone exhibition. I have been a volunteer at the site since 2011 and one of the artists in residence since 2018. These artworks will be of even greater value after the Ness of Brodgar (sadly) closes. All of the creative endeavors inspired by this site will be something to cherish. Note that I am donating most of the proceeds to two local charities.
Please contact me directly jeanne@jeannebouzarose.com to purchase a piece if one catches your interest. The online gallery is available to view on my website https://jeannebouzarose.com/pages/exhibition .
THANK YOU SO MUCH, Jeanne
View this email in your browser
'Over The Edge' Art Exhibition by Jeanne Bouza Rose
28th July - 10th August 2023
Northlight Gallery, Stromness, Orkney, Scotland

Presenting original work created alongside archaeologists' trowels with paint, paper, canvas and brush
Orkney based artist, Jeanne Bouza Rose has crafted each piece at the world famous archaeological dig, or its immediate environment, within the UNESCO World Heritage Site at the heart of Orkney.

Although her primary medium is oil, this summer exhibition will also include watercolours and other works on paper. All work will be for sale, with a wide range of prices for every pocket. A donation will be made to the Ness of Brodgar Trust and the Peedie Retreat, a local charity initiative, with each purchase.
Working en plein air, holding canvas or pad in hand and battling the elements alongside the diggers and archaeologists, Jeanne captures in oils and watercolours the shapes and colours of stones, the incised marks. She even celebrates the archaeologists, hard at work or relaxing.

In 2022 Jeanne was delighted to be selected to supply high quality prints of recent work to support the 'World of Stonehenge' exhibition at the British Museum, London, England.
Contact:
Jeanne Bouza Rose
Tel +44 07900 982 612
USA: 516 978 2260
The Ness of Brodgar Trust is a Registered Scottish Charity No: SC044890.
The Ness of Brodgar site has been under excavation since 2004, revealing a massive complex of monumental Neolithic buildings dating from the centuries around 3000BC. Without parallel in Atlantic Europe, the Ness of Brodgar's three hectares are filled with huge stone structures containing spectacular finds. These have made the Ness one of the most important archaeological excavations in the world today, changing our understanding of the culture and beliefs of Neolithic Orkney and shining a new light on the prehistory of northern Europe. The project is mainly funded through the generosity of the public through our two supporting charities the Ness of Brodgar Trust and the American Friends

The Peedie Retreat is a Registered Scottish Charity No: (SCIO) SC051289
The Peedie Retreat is an Orkney charity with the ambition of building and running a fully accessible, bespoke, accommodation which has been designed to incorporate the most current innovative aids, to be suitable for all levels of ability. The Peedie Retreat which we affectionately call "Orkneys Peedie Place of Happiness" is being created for Orkney residents affected by Cancer or Multiple Sclerosis and their families. To be built at Inganess Beach a natural and stunning location, close to local amenities and health care. This inspirational building will be a place where Orkney people with Cancer and MS will be able to come with their families, friends and loved ones, to be together and enjoy a break FREE OF CHARGE away from their worries and challenges of the medical condition. To rest, recuperate and connect with nature, find inspiration, hope, to make wonderful memories and share "A Peedie Bit of Happiness Together "
Copyright © 2023 Artworks of the Earth, All rights reserved.
.
Graduates
1958 (Steve Nelson) - "To those of you who watched my talk on The Memoir of a Female Soldier in-person or via Zoom, thanks again for joining me, and thanks too for the kind words from many of you. If you missed it, you can now see it on YouTube at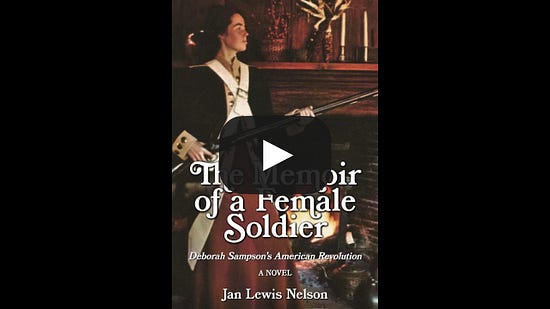 an appreciation of Deborah Sampson and a loving tribute to Jan."
1958 - Barbara Newman- "I am thrilled to have gotten a ribbon for 5th in Mixed Doubles with George from Abilene, Kansas and a Bronze medal in ladies singles and a Bronze medal in ladies doubles.
Final tally:
Ribbon for 5th place in mixed doubles
Bronze medal in Ladies Singles
Bronze medal in Ladies Doubles
Been playing since just before covid at a great venue called Pingpod.
Opened a new world of friends and fun and fitness. Highly recommend the sport.
1961 - A Challenge from Len Jacobs - "I'm ready to engage my classmate Peter Calderon in a duel anytime (if I can chose the weapon)."
1962 - Howard Grindlinger - Canines, Athletics, and Classmate Bill Cerillo
Writes Howard - Hi, Art, Please pass along my best wishes to Bill Cerillo. I was delighted to hear of his academic and legal achievements and quite saddened to hear of his difficult medical circumstances. I wish him comfort.
My wife and I raised Bull Mastiffs (150 pounds!) and German Shepherds for 30 years, until, sadly, my wife had a series of strokes and is now in a nursing facility. We rescued a number of dogs whose lineage was undecipherable!
At Wheatley the boy's locker room REEKED! Bill and I were not the greatest athletes nor the tallest guys. I remember our lockers being at the lowest level, right by the showers. The smell from the lockers above us was horrid. Moreover, they made us run all the time. How boring. Then they'd ask you to do stuff that no one taught you how to do properly so you were just supposed to 'do it,' like the Nike commercial. All I could think of on the rope climb and the trampoline was doing a face altering face plant on the floor! No Thanks!!!
I passed the JFK Physical Education Challenge without a hitch. Oddly, I found a love for physical exertion and athletics as I got older and bigger and stronger. I became a Lifeguard, a pretty damn good skier, and a solid pass receiver at touch football. Indeed, I found hard physical labor a wonderful stress-reducer from my work and/or other troubles. At 78 I still have a flat belly and a muscular torso…..Who'd have thought?
I was touched that Bill also loved our English courses and teachers. We were enriched a lifetime's worth from their efforts."
1967 - Amy Pastarnack Hughes - Husband John Hughes Remembered
Writes Robert ("Bob") Bland (1965) - "Hi Art, I am catching up with the several recent newsletters, and I would like to add a little bit to Jill Simon Forte's very nice comments about Amy Pastarnack Hughes's late husband, John Hughes, in Newsletter # 108. Jill captured perfectly John's most important qualities: 'Amy's late husband was was a most exceptional man: intelligent, kind, and a wonderful father. You can see that in the fact that they have marvelous children. Now Sarah steps forward! All of Amy's kids and grandkids are multitalented and outstanding!'
While not as important, John had other accomplishments that would, I think, be of interest to the newsletter readers. Sarah was not the first Hughes to dazzle on ice. John was a center on the Cornell men's ice hockey team for 3 years (in those days, freshmen were not permitted to participate in varsity athletics). In fewer than 90 games over that period, John scored 68 goals and had 83 assists. In his senior year, 1969-70, John was one of the three team captains; that team won the NCAA Division I Championship and finished with 29 wins, 0 losses, 0 ties – the only perfect record ever in Division I men's hockey. Moreover, John's elegant style made it (even more) fun to watch him and his teammates win, and win, and win…..
1967 - Art Engoron - Annual Current and Former Staff (and Significant Others) Pool Party
1969 - Susan Shapiro - "Hi Art! I got such a kick out of an entry in the most recent Newsletter. The person referred to not liking gym and thinking of ways to get out of it. I disliked gym with a passion and also thought of ways to get out of it. In 11th grade, I was absent for a while due to pneumonia. I completed the homework sent home to me. With no grade for gym, I made the honor roll for the first time! I was excused from gym upon my return and made the honor roll for the second time. If you were to ask me if I continued on the honor roll for the remainder of high school, I don't remember. LOL.

After college graduation, I was diagnosed with Retinitis Pigmentosa (RP). With the existing hearing loss this is known as Usher Syndrome. I recall an incident in gym class when I blew the final point in volleyball. One of the girls called me a stupid idiot! RP robs a person of his or her visual field, and mine was deteriorating, unbeknown to me and others. It is hard to keep track of the ball going back and forth. Looking back, my vision could be the reason I disliked gym, specifically team sports.

It's 50 years now since the vision diagnosis. I have no peripheral vision left; and my central vision is deteriorating. There is no cure for RP, but I was able to improve my hearing using cochlear implants. Consider me bionic....lol. Best decision of my life!
1974 - Bill "Buzz" Bosshart - Writes Classmate Richard Romash - "Buzz, you still look like you are 17 years old!! Stay young, my friend."
Writes Bill - "I had the good fortune to 'meet and greet' Joe Satriani at his recent D.C. art gallery showing and concert.
Very few people know he grew up a mile or two down the road from Wheatley. Or that he briefly played football at Carle Place. Of course, he knew Wheatley and the Wildcats. Both of us were laughing about our Class of 1974 days. Joe was born on July 15, 1956. I was born two days later. Neither of us was sure whether the local Quaker Friend's Academy Football Team once beat the Wildcats. Any experts know the facts?
Joe is such a down-to-earth guy. Watching him play 8 feet away was a treat.
Joe Satraini
Bill and Joe
1988 - Rick Hoffman - Writes Dan Wolf (1971) - "Hi Art, My wife and I have been watching 'Suits' now that it is on Netflix, and I was curious who plays Louis Litt. It is Rick Hoffman, who grew up in Roslyn Heights and went to Wheatley - Who knew?…..another famous Wildcat."
Fan Mail
1961 (Joan Bressman Hoffman) - ❤️
1962 (Jon Bagdon) - "Thanks so much Arthur. Do you actually have 28 hours in your days? I have no idea how you keep so many balls in the air. You're amazing. Best always."
1962 (Richard Glassman) - ❤️
1962 (Howard Grindlinger) - "Much gratitude for your work on all of our behalf's,on the 'Wheatley Weekly.'"
1964 (Richard Ilsley) - ❤️
1964 (Laurie Popkin Platt) - "Thank you for regularly taking me down Memory Lane."
1964 (Steve Morris) - "Thanks for the wonderful newsletter you so diligently work on, week after week, month after month."
1965 (Robert Bland) - "Thanks for being Wheatley's 'Memory Keeper.'"
1966 (Claude Levy) - ❤️
1966 (Suzanne Stone) - As I have said before, Art, you are amazing! Thanks so much for inspiring us to share heartfelt memories & life stories.....the photo of Charline, Bev and myself was taken during our 75th Birthday celebration in NYC!" ❤️
1967 (Arthur Brown) - "As always, you did a great job; keep up the good work."
1967 (Scott Frishman) - ❤️😊
1967 (Jill Simon Forte) - "I love the latest Newsletter, as always. My memories are sweeter than when I was actually there. 🤣"
1968 (Kevin Angliss) - ❤️
1968 (George Gettinger) - ❤️
1969 (Richard Schoenfeld) - ❤️
1969 (Susan Shapiro) - "Thank you."
1970 (Robert Abramowitz) - ❤️
1972 (Robin Freier Edwards) - ❤️
1972 (Jeffrey Kargman) - ❤️
1974 (Bill Bosshart) - "You are the best! With much appreciation."
1976 (Robin Firetog Glanzberg) - ❤️
1976 (Robin Hegyi Sisskind) - ❤️
1976 (Paul Katz) - ❤️
1976 (Rick Volpe) - "Thanks for the great job you do. You're the glue that keeps us Wildcats together. Thank You, Art!"
1977 (Peter Fitzpatrick) - ❤️
1978 (Scott Satalino) - ❤️
1981 (Robert Freier) - ❤️
1982 (Steven Tuchler) - ❤️
1985 (Karin Briller) - "Always enjoyable to read! Thanks."
1996 (Jeanne Zaino Petti) - ❤️
2003 (Michael-Casper Kroop) - "Thank you, Art!! I always enjoy finding your Wheatley Alumni Newsletter (and The New York Times) in my inbox. My very best to you, Michael-Casper"
Closing
That's it for The Wheatley School Alumni Association Newsletter # 115. Please send me your autobiography before someone else sends me your obituary.
Art
Arthur Fredericks Engoron, Class of 1967
646-872-4833